Showing strength!
Been looking at the posters for the last couple of releases and have noticed one thing that the strength component (using the biggest) weights is missing. Occasionally I would like to see a poster with the instructors sweating - loading on the max weights that they can do and looking hard core.

That would be so cool to see a poster where instructors - master trainers are actually in a lunge or squat position with huge weights on massive sweating and teeth gritting.
I love the poster for Bodypump 43 and 44 are awesome they show the power and raw grunt of Bodypump :)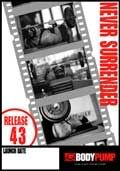 Michael J McSweeney - At his utmost best :)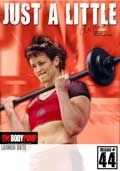 Donna McCourt - Bodypump Perfection :)

The posters above are showing the power and strength of a Bodypump class. Michael and Donna are showing the pure strength of what Bodypump is all about using max weights and delivering real results. Being a role model is showing what you can do and aspire to seeing Donna and Michael do their thing on the posters makes people want to rush into the classes and try and be like Michael and Donna (who have taught me in a 1/4 masterclass.) I wanted to lift like Michael and do awesome technique like him and Donna, and lift as much as Michael and Donna and do what they do :) they make you want to push the boundaries and go beyond what is I am really capable of :)
Thats my ultimate role model Tommy K - Michael J Mc Sweeney and Donna Mc Court :) and when they come up to you and congratulate you on lifting and doing the best you can is inspiring in so many ways :)
But that's a personal view-point!